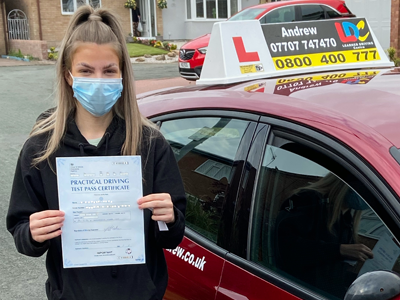 Natalie Bailey
1st time pass
I really recommend Andrew as a driving instructor, everything he has taught me has helped me with passing first time. the LDC way of learning in stages helped me lots and Andrew is very patient and explains everything clearly so you understand.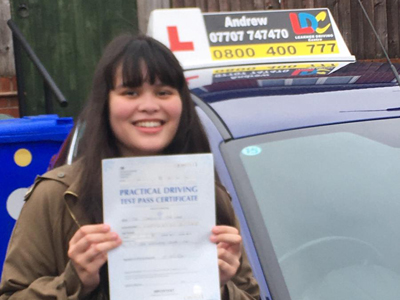 Charlotte Lane
Passed with 4 minors
The LDC System and theory test preparation were essential tools to help me have a better understanding of driving safely and to pass my theory. Andrew is very clear with his instructions and is also calm and helpful during lessons, which was especially helpful when I was feeling stressed. He would explain what to do and emphasise its necessity to ensure a strong understanding of safe driving. By being able to adapt to your specific needs as a learner, you are guaranteed to be able to drive well and safely in response to any situation.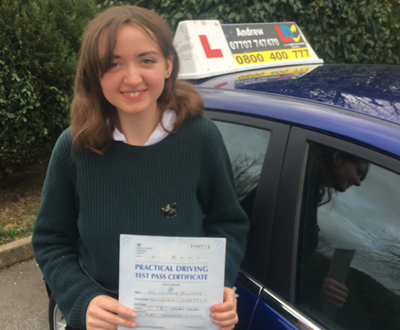 Emily Buckley
An excellent pass with only 2 minors
Andrew was very helpful and adapted his methods to suit my personal needs while I was learning to drive. The LDC workbook was highly informative and extremely helpful in helping me to learn and understand the highway code however a bit more information on the penalty point system could help improve it. The videos on the online portal were also very helpful in providing an insight about how the theory translates practically when driving the car.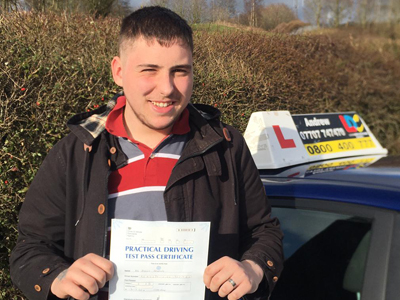 Ashley Arnold
First time pass / Zero minors
Andrew is a very patient instructor, he explains everything in detail to ensure you fully understand. He is easy to get along with and he is always on time. He keeps a clean and tidy car and provides good value for money. The LDC way of learning helped me progress in a steady manner.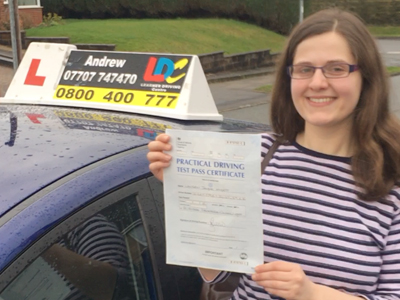 Lauren
An excellent pass with only 3 minors
Andrew is a very patient and understanding instructor, he explains things in a clear and understandable manner and makes you feel very at ease in the car. LDC's provided learning materials were also a great help whilst learning, allowing me to prepare for lessons and easily monitor my progress and anything I needed to improve upon. A big thanks to Andy and LDC.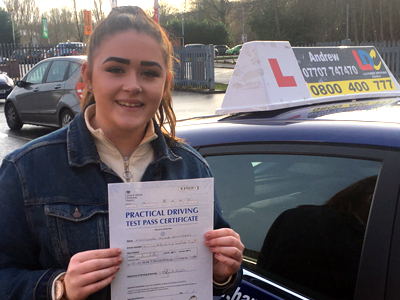 Sheona Killeen
Exellent driving skills Sheona Well Done
Andrew is an outstanding driver instructor and I am so glad I learned to drive with him. He is always professional, patient and supportive making my whole driving experience enjoyable. Andrew is always patient and never shouted when I made errors. He offered constructive feedback which allowed me to make improvements to my driving. Andrew is also very friendly, but always remains professional. The LD system is one of the best. The workbook is extremely useful as it allows you to reflect on lessons and then you can make improvements. I can't thank Andrew enough for all of his help and support over the past couple of months. I am more than happy to recommend Andrew to anyone who would like to learn to drive. Thank you Andrew!